Building upon the success of the first two Champion Packs,
Champion Pack GAME THREE
spotlights popular foil versions of the best Commons ans Rare cards from previous tournament-winning Decks. As a special bonus, the 20-card
Champion Pack GAME THREE
set introduces the fabled "Magicians Unite", an Ultra Rare Spell Card from the classic Yu-Gi-Oh! TV series. Never before released in America, this powerful card will surely excite not only dedicated Duelists, but also the show's legion of diehard fans.
Future Champion Pack releases are already being planned, each featuring differnt color foil packs and new Tournament Store exclusive cards.
CONFIGURATION
3 cards per pack
each pack contains 1 Rare card
100 packs per box
(small corrugated shipper)
CP03-EN001
Magicians Unite
Spell Card
Activate only if you control 2 or more face-up Attack Position Spellcaster-Type monsters; select 1 of them. The ATK of the selected monster becomes 3000 until the end of this turn. Spellcaster-Type monster(s) you control cannot attack this turn, except the selected monster.
Ultra Rare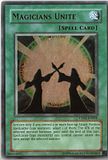 CP03-EN002
Spirit Reaper
Super Rare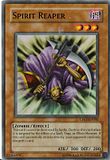 CP03-EN003
Gravekeeper's Spy
Super Rare
CP03-EN004
Snipe Hunter
Super Rare
CP03-EN005
Dark World Lightning
Super Rare
CP03-EN006
D.D. Assailant
Rare
CP03-EN007
Goldd, Wu-Lord of Dark World
Rare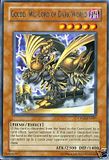 CP03-EN008
Manticore of Darkness
Rare
CP03-EN009
The Agent of Judgment - Saturn
Rare
CP03-EN010
Pikeru's Circle of Enchantment
Rare
CP03-EN011
Widespread Ruin
Rare
CP03-EN012
Fairy Dragon
Common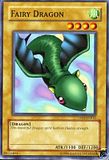 CP03-EN013
Chiron the Mage
Common
CP03-EN014
Kaibaman
Common
CP03-EN015
B.E.S. Crystal Core
Common
CP03-EN016
Gravekeeper's Chief
Common
CP03-EN017
Wild Nature's Release
Common
CP03-EN018
Feather of a Phoenix
Common
CP03-EN019
Contract with the Abyss
Common
CP03-EN020
Necrovalley
Common