HL04-EN001
Exiled Force
EARTH/Warrior - Effect/4/1000/1000
By Tributing this card, destroy 1 monster on the field.
HL04-EN002
Swords of Revealing Light
Spell Card
Flip all monsters on your opponent's side of the field face-up. this card remains face-up on the field for 3 of your opponent's turns. While this card is face-up on the field, monsters your opponent controls cannot declare an attack.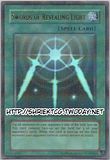 HL04-EN003
Asura Priest
LIGHT/Fairy - Effect/4/1700/1200
This card cannot be Special Summoned. this card returns to it's owner's hand during the End Phase of the turn it was Normal Summoned or flipped face-up. This card can attack all monsters on your opponent's side of the field once each.
HL04-EN004
Graceful Charity
Spell Card
Draw 3 cards, then discard 2 cards.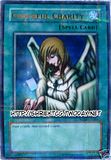 HL04-EN005
Kycoo the Ghost Destroyer
DARK/Spellcaster - Effect/4/1800/700
Each time this card inflicts Battle Damage to your opponent, you can remove from play up to 2 Monster Cards in your opponent's Graveyard. Your opponent cannot remove from play any cards in either Graveyard.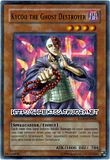 HL04-EN006
Torrential Tribute
Trap Card
Activate only when a monster is Normal Summoned, Flip Summoned or Special Summoned. Destroy all monsters on the field.