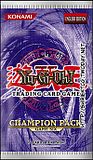 Duel like a champion with Champion Pack GAME SIX! This is the latest in line of the fan-favorite Champion Packs. The 20-card set collects tournament tested cards together with several all-new cards to create a must have item for players and collectors. "
Rigorous Reaver
," a punishing new Ultra Rare, will be introduced along with the return of popular promo card "
Elemental Hero Stratos
," and the first printing of several popular cards in Super Rare foil will all combine to make Champion Pack GAME SIX the hottest yet! Champion packs are perfect for new players looking to expand their collections or current Duelists seeking to increase the rarity and prestige of their Decks.
Key Selling Points:
Three brand-new cards, including the Ultra Rare "Rigorous Reaver," seen in the Yu-Gi-Oh! GX manga.
Features the return of previously hard to find promo cards, including the tournament main-stay "Elemental Hero Stratos"!
Players will be excited to upgrade their Decks with Super Rare foil versions of championship level cards like "Destiny Hero – Fear Monger" and "Phoenix Wing Wind Blast."
Champion Pack GAME SIX encourages collecting, leading to repeat tournament participation.
Features cards that are strong in combination with both current and future product releases for maximum appeal and increased interest in your on-shelf products.
Set Contents:
20 card set with 1 new Common card, 1 new Rare card and 1 new Ultra Rare card
//Credit for the info to bestt101 on Pojo
Release Date: 12th May 2008
Legal for local events: 19th May 2008
Legal for Premier Events: 19th May 2008
CP06-EN001
Rigorous Reaver
FIRE/Plant - Effect/3/1600/100
FLIP: Each player discards 1 card. A Monster that destroys this card by battle loses 500 ATK and DEF.
Ultra Rare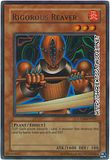 CP06-EN002
Destiny Hero – Fear Monger
Super Rare
CP06-EN003
Old Vindictive Magician
Super Rare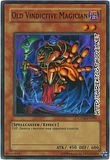 CP06-EN004
Phoenix Wing Wind Blast
Super Rare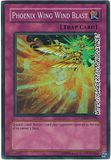 CP06-EN005
Blaze Accelerator
Super Rare
CP06-EN006
Call of Darkness
Continuous Trap
Send any monster that was Special Summoned by "Monster Reborn" to the Graveyard. While this card is on the field, "Monster Reborn" cannot be activated.
Rare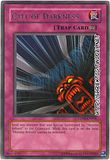 CP06-EN007
Blade Knight
Rare
CP06-EN008
Super-Electromagnetic Voltech Dragon
Rare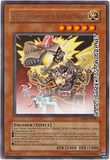 CP06-EN009
Elemental Hero Stratos
Rare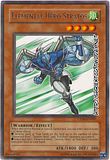 CP06-EN010
Helios Duo Megistus
Rare
CP06-EN011
Mage Power
Rare
CP06-EN012
Sentinel of the Seas
WATER/Aqua/4/1300/1000
Normal Monster
A merman warrior dedicated to defending the ocean against anyone who would defile it.
Common
CP06-EN013
Batteryman AA
Common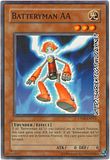 CP06-EN014
Theban Nightmare
Common
CP06-EN015
Majestic Mech - Ohka
Common
CP06-EN016
Soul of Purity and Light
Common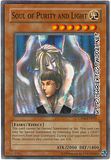 CP06-EN017
Amplifier
Common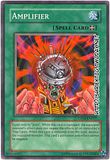 CP06-EN018
Cold Wave
Common
CP06-EN019
Magical Hats
Common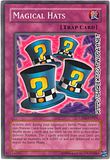 CP06-EN020
Dimension Wall
Common