New characters, evolving scenarios and over 3500 cards await in the latest Yu-Gi-Oh! GX challenge.

Konami Digital Entertainment GmbH has announced the return of its eternally popular Yu-Gi-Oh! GX series to PSP (PlayStation Portable), with Yu-Gi-Oh! GX Tag Force 3, set for release in November 2008 in Europe.

Set in the Yu-Gi-Oh! GX TV series universe, Yu-Gi-Oh! GX Tag Force 3 utilises characters from the third and fourth series of the show, with players charged with assembling the ultimate card deck by defeating their peers in thrilling duels. Over 3500 cards can be collected and used, and players can also partner with a dueling partner to embark on graduation tag duels against rival pairs.

Yu-Gi-Oh! GX Tag Force 3 is the most advanced Yu-Gi-Oh! title to hit PSP to date, and enjoys a simple yet effective dueling interface to make games faster and easier to manage. The game's 3500 cards are sampled from the most recent Trading Card Game packs, including 'The Duelist Genesis' set, and offer a wide range of traps, monsters and spells for the user to amass. Players can also use the hardware's online capabilities to download additional content, including entire decks or individual cards.

Every aspect of Yu-Gi-Oh! GX Tag Force 3 has been enhanced, with all-new AI routines adapting to the way the game flows, while the social aspect of the Trading Card Game is showcased as up to four players duel together via the PSP® Ad-hoc LAN mode. A new Gallery feature is also introduced, and provides a visual record of defeated monsters and key events.
Europe Release: 17th November 2008
UK Release: 28th November 2008
GX06-EN001
Gallis the Star Beast
EARTH/Beast - Effect/3/800/800
You can reveal this card in your hand to send the top card of your Deck to the Graveyard. If that card is a monster, inflict damage to your opponent equal to its Level x 200, and Special Summon this card from your hand. If it is not a monster, destroy this card.
Super Rare
GX06-EN002
Red-Eyes Wyvern
WIND/Dragon - Effect/4/1800/1600
During your End Phase, if you did not Normal Summon or Set a monster this turn, you can remove from play this card from your Graveyard to Special Summon 1 "Red-Eyes" monster from your Graveyard, except "Red-Eyes B. Chick".
Super Rare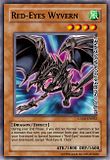 GX06-EN003
Darkness Destroyer
DARK/Fiend - Effect/7/2300/1800
This card cannot be Special Summoned. This card can attack twice during each Battle Phase. During battle between this attacking card and a Defense Position monster whose DEF is lower than the ATK of this card, inflict the difference as Battle Damage to your opponent.
Super Rare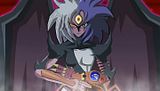 shriek |
Games
| 5. Dec, 18:58